AERIAL WORK PLATFORM TO REACH AT HEIGHTS
ARTICULATED BOOM LIFTS
An aerial work platform and type of boom lift that contains multiple sections that can articulate at various angles, allowing the operator to reach at heights.
Articulated boom lifts are available in both Hydraulic and an electric power source.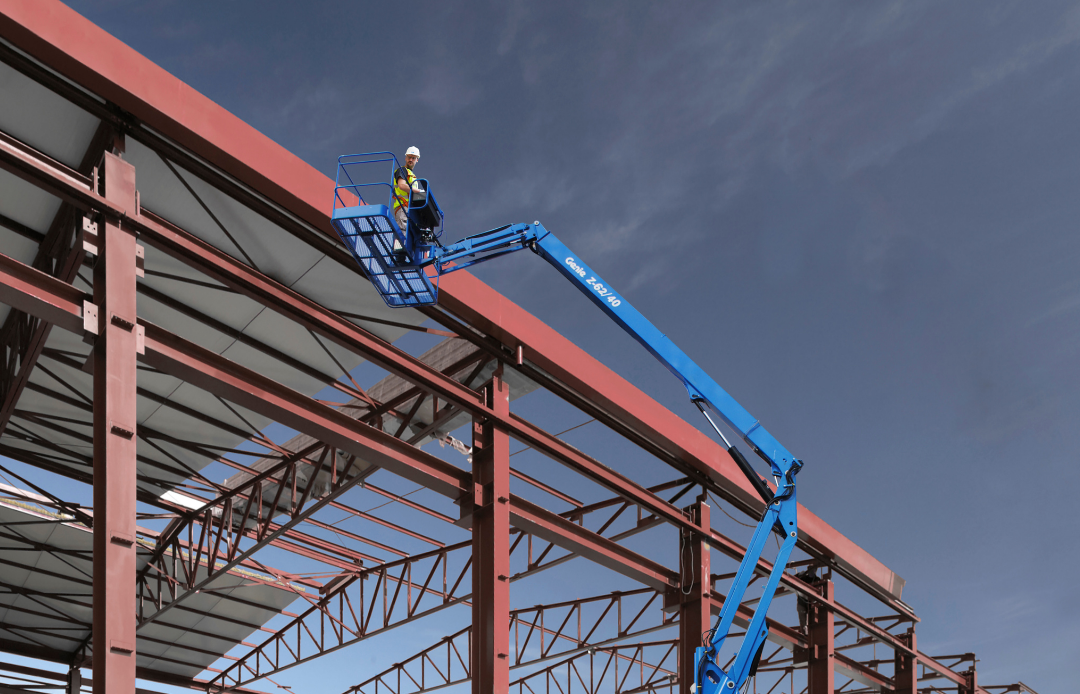 FAQ
WHAT IS A BOOM LIFT?
An aerial work platform that enables workers to work at peak. The boom lift types are articulating boom lift that features arms bend to facilitate navigation around objects and telescopic, with straight arms that provide a higher weight capacity but less maneuverability than an articulating boom lift.
WHAT IS THE MAXIMUM BOOM LIFT HEIGHT?
Boom lifts can safely lift to a height of 130 feet,and now you can purchase a telescopic boom lift with a capacity of up to 185 feet.